ADAMS COUNTY GLASS
2408 W. Schneideman Drive
Quincy, IL 62305
THERE'S NO REPLACEMENT FOR EXPERIENCE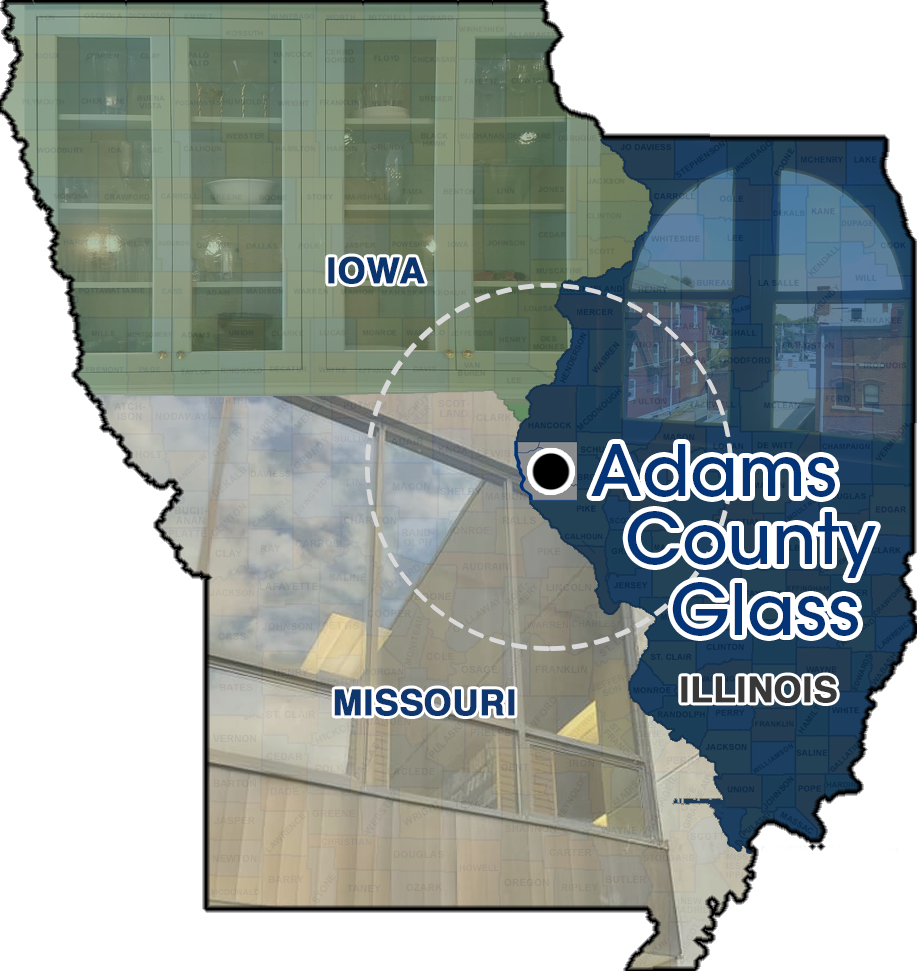 RESIDENTIAL GLASS SERVICE
We have been providing professionally installed glass since we opened in 2004. Our installers have industry leading training and experience. Our large product line provides beautiful glass for every part of your home, including showers, tables, skylights, mirror walls, and much, much more.
COMMERCIAL GLASS SERVICE
From just one window to entire buildings, we provide the honest, quality work for your business store front, glass doors, and so much more. Our experienced staff will exceed your expectations with products from Old Castle Building Envelope, United States Aluminum, YKK, Manko, Quaker Window Products, Target Vinyl Windows and Cardinal Custom Shower Enclosures.